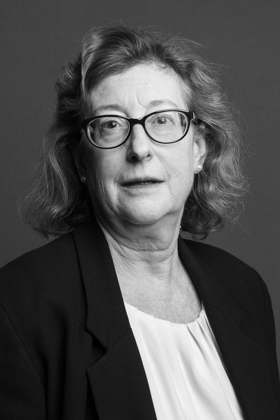 Christine C. DePaul
Controller

vCard
Education
B.S., University of Illinois
Affiliations
American Institute of Certified Public Accountants
American Payroll Association
Illinois Society of Certified Public Accountants
Certifications
Certified Public Accountant
Ms. DePaul joined DSI's Chicago office in 1983 after working as an auditor at a "Big 8" accounting firm for two years.

Professional Profile
She has been responsible for all aspects of Chapter 7 case work and reporting for the Chicago office. Ms. DePaul has also served as a Trustee in Chapter 7 cases in the Northern District of Illinois. She has been involved as a consultant in a variety of cases and businesses. Much of her bankruptcy work has involved preference review, claims analysis, and disbursing agent duties in post-confirmation Chapter 11 cases.
Select Engagements
Citizens Central Bank, Coudert Brothers, Equipment Acquisition Resources, Paiges Security and Rouge Industries.