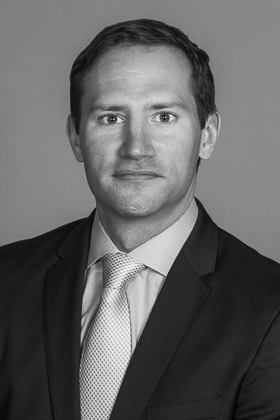 Eric J. Held
Sr. Managing Director

vCard
Education
M.B.A., The University of Chicago Booth School of Business
B.S., California Polytechnic State University, San Luis Obispo
Affiliations
American Bankruptcy Institute
Association of Certified Fraud Examiners
Association of Insolvency and Restructuring Advisors
California Bankruptcy Forum
Certifications
Certified Insolvency and Restructuring Advisor
Certified Fraud Examiner
Eric Held has 20 years of investment banking, private equity and turnaround consulting experience and has been with DSI's Los Angeles office since 2009. During his tenure with DSI, Mr. Held has been involved in a number of significant bankruptcy proceedings, general assignments for the benefit of creditors, and engagements as expert witness and financial advisor to fiduciaries, investment firms, creditors and other clients across a broad range of industries.
Professional Profile
Prior to joining DSI, Mr. Held consulted on numerous capital raising, corporate advisory and turnaround engagements. Such transactions include serving as a financial advisor to the unsecured creditors committee in the Chapter 11 bankruptcy of Advantage Rent-A-Car and advising Dana Corporation and Dura Automotive Systems on their Chapter 11 reorganizations.
Prior to that, Mr. Held was an Associate at GESD Capital Partners, a $250 million private equity firm focused on investing in middle-market consumer, manufacturing and business services companies. While there, he pursued new acquisition opportunities and assisted in the successful turnarounds of portfolio companies. Mr. Held was also an Associate in the investment banking division of Citigroup Global Markets, where he advised private equity firms and consumer clients, closing on over $10 billion in M&A transactions and capital market offerings.
Select Engagements
Fiduciary and Financial Advisor Services: Beverly Hills Bancorp, C.M. Meiers Company, D&D Restaurants (Wingstop), Direct Lending Investments, LLC, Gryphon Investors, Liberty Asset Management, Namco Capital Group, Orient Fisheries/Red Chamber, Survival Insurance, Variant Holding Company and Woodbridge Group of Companies, LLC.
Expert Testimony Services: Black Diamond Mining Company, Capitol Station 65, LLC, Houston Regional Sports Network, Integrated Financial Associates, Merck Sharp & Dohme, New Koosharem Holdings (Select Staffing/EmployBridge), Post Street, Semcrude, and Software Forensics.