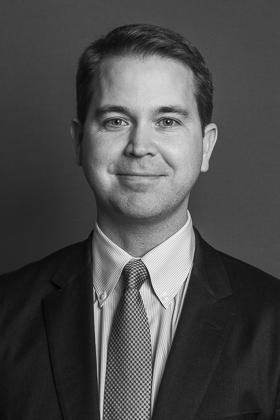 James E. Romey
Director

vCard
Education
BS, Santa Clara University
James Romey joined DSI's New York Office in 2018.
Professional Profile
During his tenure with DSI, Mr. Romey has been directly involved in various bankruptcy and distressed corporate matters advising companies through Chapter 11 proceedings and General Assignments for the Benefit of Creditors across multiple industries. Mr. Romey primarily focuses on facilitating sale processes, addressing operational issues, project management, strategic planning, litigation support and claims resolutions.
Prior to joining DSI, Mr. Romey was a Senior Research Analyst and Senior Trader at Franklin Templeton Investments for over ten years where he performed financial analysis, provided recommendations to Portfolio Managers and executed trades. Mr. Romey primarily covered Securitized Products, REITs and various alternative assets for a team that managed over $30B in AUM.
Mr. Romey has a Bachelor of Science degree from Santa Clara University.
Select Engagements
Accuworx Northeast, Inc., CareSync, Inc., China Fishery Group, Highland Capital Management and Pandya Restaurants, LLC.