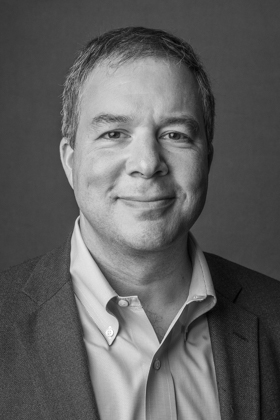 Mark T. Iammartino
Sr. Managing Director

vCard
Education
M.B.A. University of Chicago Booth School of Business
B.S., University of Illinois at Urbana-Champaign
Affiliations
Turnaround Management Association
American Bankruptcy Institute
AIRA
Certifications
Certified Public Accountant in the State of Illinois
Certified Insolvency and Restructuring Advisor
Mark T. Iammartino, CPA, CIRA is a Senior Managing Director at Development Specialists Inc. He has over 20 years of consulting experience in corporate turnaround management, restructuring services, credit analysis and due diligence, and serves in a wide variety of both fiduciary and non-fiduciary roles.
Professional Profile
His expertise includes facilitating creditor negotiations, designing and implementing cost reduction and turnaround initiatives, exploring and executing strategic options such as a corporate sale or refinancing, and improving cash and liquidity management.  He also advises lenders, unsecured creditors, investors and other capital providers to enable them to better understand and evaluate their options and potential recoveries with regards to their portfolio companies currently in distressed or crisis situations.
Mr. Iammartino has worked across a wide variety of industries located both domestically and internationally. Industry experience includes manufacturing and distribution, financial services, healthcare, agribusiness, gaming, and consumer and business services companies.
Representative Work Experience
-Chapter 11 Trustee for Najeeb Ahmed Khan, an individual that perpetrated a check kiting scheme that caused over $150 million in losses to creditors and customers.
-Interim workout specialist responsible for monetizing a $750 million alternative credit fund subject to a SEC receivership in Federal Court.
-CRO to Short Bark Industries, Inc., a garment manufacturer in Puerto Rico that was sold in a 363 sale transaction amidst the impact of Hurricane Maria.
-Receiver for a network of supportive services homes throughout Eastern Iowa and successfully sold the properties to another agency without disruption to the residents.
-Interim CEO of a residential security alarm monitoring company, with responsibility over all facets of company operations including oversight of sale transactions and implementation of a complete operations outsourcing initiative.
-Financial advisor to the lender for a $375 million franchisor and operator of a 400-unit casual dining restaurant system.
-Financial advisor to a $105 million, 20+ doctor independent oncology practice on strategic planning, cash and business forecasting, and transaction advisory initiatives.
-Advised a $900 million poultry processor on the design and implementation of lender reporting practices and development of financial statement forecasting tools.
-Provided lender support and advice regarding a $100 million global training and staffing company seeking to complete refinancing.
-Advised a $50 million business services company in a partial divestiture and restructuring, liquidity management and strategic planning initiatives.
-Financial advisor to the unsecured creditors' committees for several companies including Accuride, a $700 million truck-parts manufacturer; Arclin a $500 million building materials supplier; FormTech Industries, a $40 million auto-parts manufacturer, and Fansteel, a $80 million aerospace parts manufacturer.
Prior to joining DSI in 2018, Mr. Iammartino was with MorrisAnderson and spent more than a dozen years with Ernst & Young and Arthur Andersen. Mr. Iammartino holds an MBA from the University of Chicago Booth School of Business and a Bachelor's degree in both Finance and Accounting from the University of Illinois at Urbana-Champaign. He is a Certified Public Accountant (CPA) licensed in Illinois and a Certified Insolvency and Restructuring Advisor (CIRA).