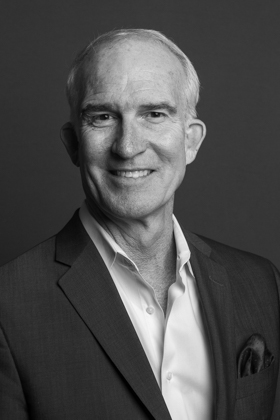 R. Brian Calvert
Sr. Managing Director Emeritus

vCard
Education
M.B.A., University of Chicago Booth Graduate School of Business
B.S., Indiana University
Affiliations
American Bankruptcy Institute
Brian Calvert is a Senior Managing Director in DSI's Los Angeles office, and Chairman of the firm's Litigation and Expert Services practice with over 30 years' experience encompassing strategic planning, operations, corporate finance, valuation, mergers and acquisitions and complex financial restructurings.

Professional Profile
Mr. Calvert has performed engagements in connection with acquisitions, divestitures, partial investments on minority and majority bases, joint ventures, settlement agreements, plan confirmation matters and determining the value impact of various strategic operating and financing decisions. He has performed analyses over a broad range of industries and markets and has provided expert testimony in corporate finance and solvency matters.
Mr. Calvert has significant international experience, including an expatriate assignment in Brussels, Belgium. He has performed transaction-oriented assignments in Australia, the Netherlands, Belgium, New Zealand, Canada, Portugal, Denmark, Sweden, Egypt, Switzerland, France, United Kingdom, Germany and the United States.  He was named one of the "People to Watch" in the 2008 Turnaround and Workouts. Mr. Calvert has written about off-balance sheet financing techniques and lectured extensively at various graduate schools of business in the areas of finance and creating investor value. Mr. Calvert serves on the Advisory Board of Valcon, an annual conference that addresses valuation issues in the context of restructurings, reorganizations and distressed sales.
Select Engagements
American Classic Voyages, Automotive Professionals, Baptist Hospital of Miami, CC-Palo Alto, Inc., Dana Corporation, DayMen Group, Hayes Lemmerz International, Intermet Corporation, Keystone Consolidated Industries, Inc., NYCAL Offshore Development, Rabobank Nederland, Sistemas Aereos de Mexico, SA, SK Foods, Vineyard National Bancorp and Western Asbestos.