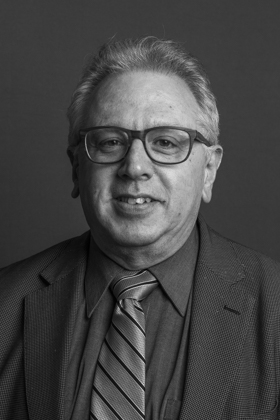 Yale S. Bogen
Sr. Managing Director
DSI - Miami/Ft. Lauderdale

vCard
Education
M.B.A., University of Miami
M.P.A., University of Miami
B.B.A., University of Miami
Affiliations
Turnaround Management Association
American Bankruptcy Institute
AIRA
AICPA
Florida Fiduciary Forum
Certifications
Certified Public Accountant in the State of Florida
Certified Insolvency & Restructuring Advisor
Certified in Financial Forensics
Chartered Global Management Accountant
Certified Internal Auditor
Mr. Bogen joined DSI in 2001. During his tenure with DSI, Mr. Bogen has been involved in a number of significant and diverse engagements.

Professional Profile
Mr. Bogen's vast expertise encompasses a wide range of skills in business restructuring and forensic accounting including management, healthcare, employee benefits, litigation support, asset analysis, merger and acquisition due diligence and tax compliance among other finance, accounting and operations experience.
Prior to joining DSI, Mr. Bogen held a number of senior level positions including CFO of Furniture.com, Inc. Prior to this, Mr. Bogen was Senior Manager of Ernst & Young's internal audit outsourcing service line where he managed internal audit departments, oversaw mergers and acquisition due diligence projects, developed business and financial operating policies and procedures and directed forensic accounting projects. Mr. Bogen began his career at Burger King Corporation including Controller of the Latin America Division where he oversaw the company's entry into a number of new countries including Mexico.
Mr. Bogen is also the winner of the 6th Annual Turnaround Award by the M&A Advisor for his work in HUSA Liquidating Corporation and the 7th Annual Turnaround Award by the M&A Advisor for his work in Ruden McClosky, PA. Additionally, Mr. Bogen has been recognized as one of the top CPA's and Litigation Support Professionals in South Florida in 2017 and 2018.
Select Engagements
1 Global Capital and 1 West Capital, Aéropostale, Inc., Blue Ribbon Meats, Boca Radiology and Oncology, Centurion ISG, Coudert Brothers LLP, Dreier LLP, Florida Gaming, HearUSA, J&R United Industries, Inc., Lighthouse Imports, LP Watch Group, Nursing South Corporation, PAR Funding, Ruden McClosky, Sabon Holdings, LLC, Solar Cosmetic Labs, United Golf, Inc., Victory Health Services and Voyages