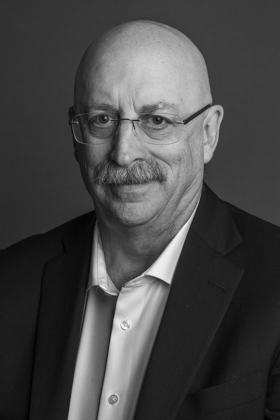 Geoffrey L. Berman
Sr. Managing Director Emeritus

vCard
Education
B.B.A., University of the Pacific
J.D., Southwestern University School of Law
Affiliations
American Bankruptcy Institute
Los Angeles and Bay Area (CA) Bankruptcy Forums
AIRA
American Bar Association
Commercial Law League of America
Certifications
Bankruptcy Mediation Panel for the Central District of California
Register of Mediators for the District of Delaware
Geoff Berman, Senior Managing Director Emeritus of DSI, joined DSI in 1997, is resident in our Los Angeles office and brings over 40 years' experience in all types of insolvency case administrations with a special emphasis in the area of general assignments for the benefit of creditors and post-confirmation estate management through liquidating and creditor trusts under confirmed Chapter 11 Plans of Reorganization.
Professional Profile
Mr. Berman served as the President of the American Bankruptcy Institute from April 2011 to April 2012 and Chairman of the Board from April 2013 to April 2014.  He also served as ABI's Vice President of Publications, with oversight of the ABI Journal and other publication projects, and as a member of ABI's Executive and Management Committees.   He chaired the ABI Task Force on General Assignments and has written ABI's book on general assignments, The ABCs of ABCs, which is now in its fourth edition. He has served as contributing editor and co-Executive Editor to the American Bankruptcy Institute Journal and has authored a law review article on general assignments published in the ABI Law Review.   Geoff served as an ex-officio member of ABI's Commission to Study the Reform of Chapter 11 as well as an ex-officio member of ABI's Ethics Task Force.
Mr. Berman, a certified mediator, is on the Bankruptcy Mediation Panel for the Central District of California as well as the Register of Mediators for the District of Delaware.  He is a member of the Los Angeles and Bay Area (CA) Bankruptcy Forums, and AIRA.  He speaks frequently on out-of-court and post-confirmation case administration issues.
Prior to joining DSI, Mr. Berman was with Credit Managers Association of California for 11 years, where he was the Manager of the Adjustment Bureau and a member of the Association's senior management.  Mr. Berman has previous experience with Union Bank (of California) and Mitsui Manufacturers Bank.  Mr. Berman graduated with honors from the University of the Pacific, Stockton, California, with a degree in business administration.  He also has a Juris Doctor from Southwestern University School of Law, Los Angeles, California.
Select Engagements
Appalachian Fuels, Avian Farms, B&H Education Inc., dba Marinello Schools of Beauty, Bluefly, Inc., Cambrios Technologies, Inc., Cohera Medical, Inc., Contessa Premium Foods, DNIB Liquidation Trust, EnerTech Envrionmental California, Granny Goose Foods, HNR Liquidating Trust, Howard and Phil's Western Wear, LumEnergi, Medical Selfcare, Pearl Automation, Inc., Sizzler Restaurants International, Stion Corp., Syntax Brillian, SVTC Technologies, LLC, Teters Floral Products, Inc., TMAX Gear, USA Commercial Mortgage, Vista Hospital Systems and WATTS Health Foundation.