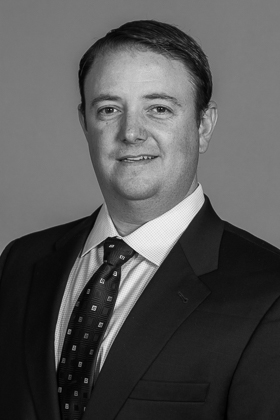 Matthew P. Sorenson
Sr. Managing Director

vCard
Education
B.S., University of Arizona
Affiliations
American Bankruptcy Institute
California Receivers Forum
California Bankruptcy Forum
Los Angeles Bankruptcy Forum
Board Member
Los Angeles Bankruptcy Forum
Mr. Sorenson joined the professional staff of DSI in December 2000 and is currently a Sr. Managing Director residing out of the Los Angeles office. Since joining DSI, Mr. Sorenson has served as a Receiver, Assignee for the Benefit of the Creditors under state law, Liquidating Trustee, CEO/CFO/COO for companies going through a wind down process.
Professional Profile
Mr. Sorenson's areas of expertise include real property management and liquidation, operational and human resource management, budgeting and schedules, cash management, preferential and fraudulent transfer analysis, tangible asset valuation, intellectual property sales, estate closures, and final collections of remaining estate accounts receivable.
Mr. Sorenson is a member of the American Bankruptcy Institute, California Receivers Forum, and is currently the Treasurer of the Los Angeles Bankruptcy Forum.
Mr. Sorenson received his Bachelor's Degree from the University of Arizona in Economics and Business Administration.
Select Engagements
Anki, Inc., Capital Drywall, Classic Party Rentals, Contessa Premium Foods, Cornerstone Nutrition, DHISCO, Inc. Estate Financial, Horizon Natural Resources, Industrial Electric Manufacturing, Kalypsys Inc., Morgan Confections, Network Physics, Pasadena Paper, Rehabilitation Institute at Santa Barbara, Roger Garments, Smith Environmental, Stion Corporation, TMAX Gear, USA Commercial Mortgage, Variant Holding Company, Vineyard National Bancorp, Vista Hospital Systems, Wingcast and Woodbridge Group of Companies, LLC.